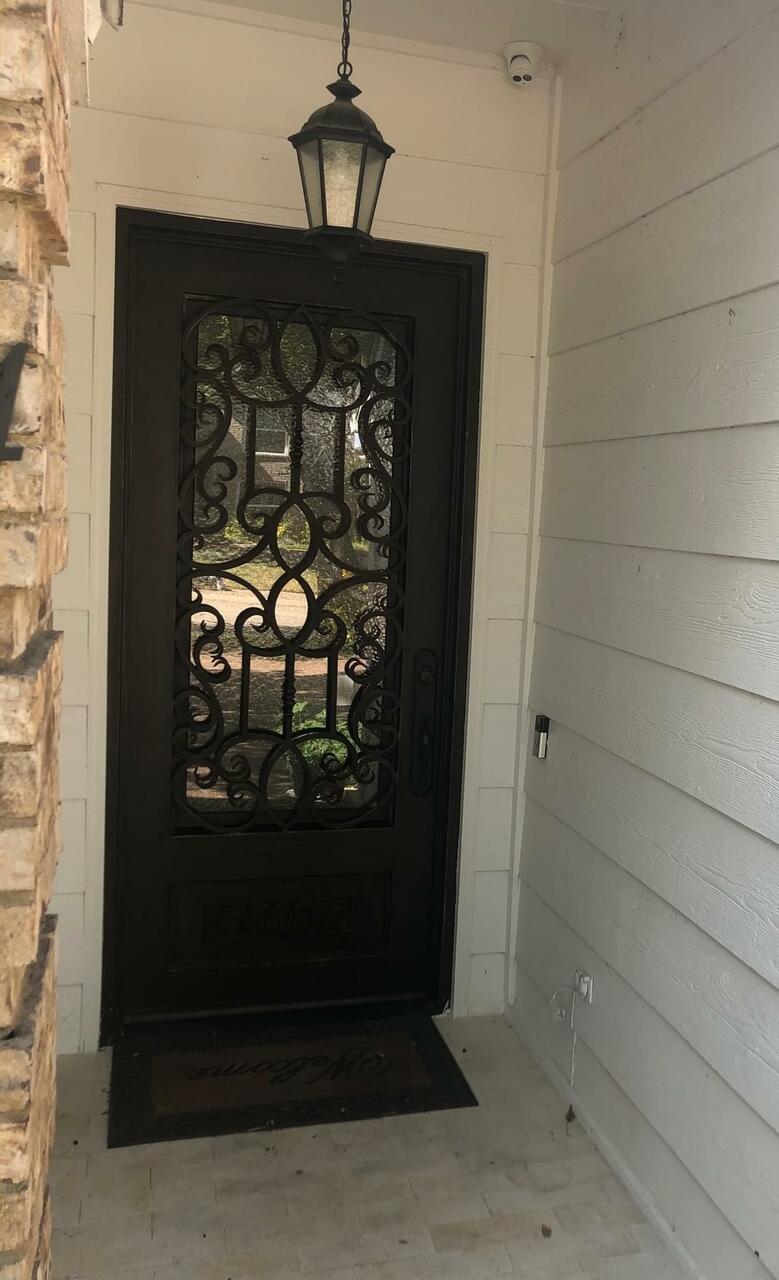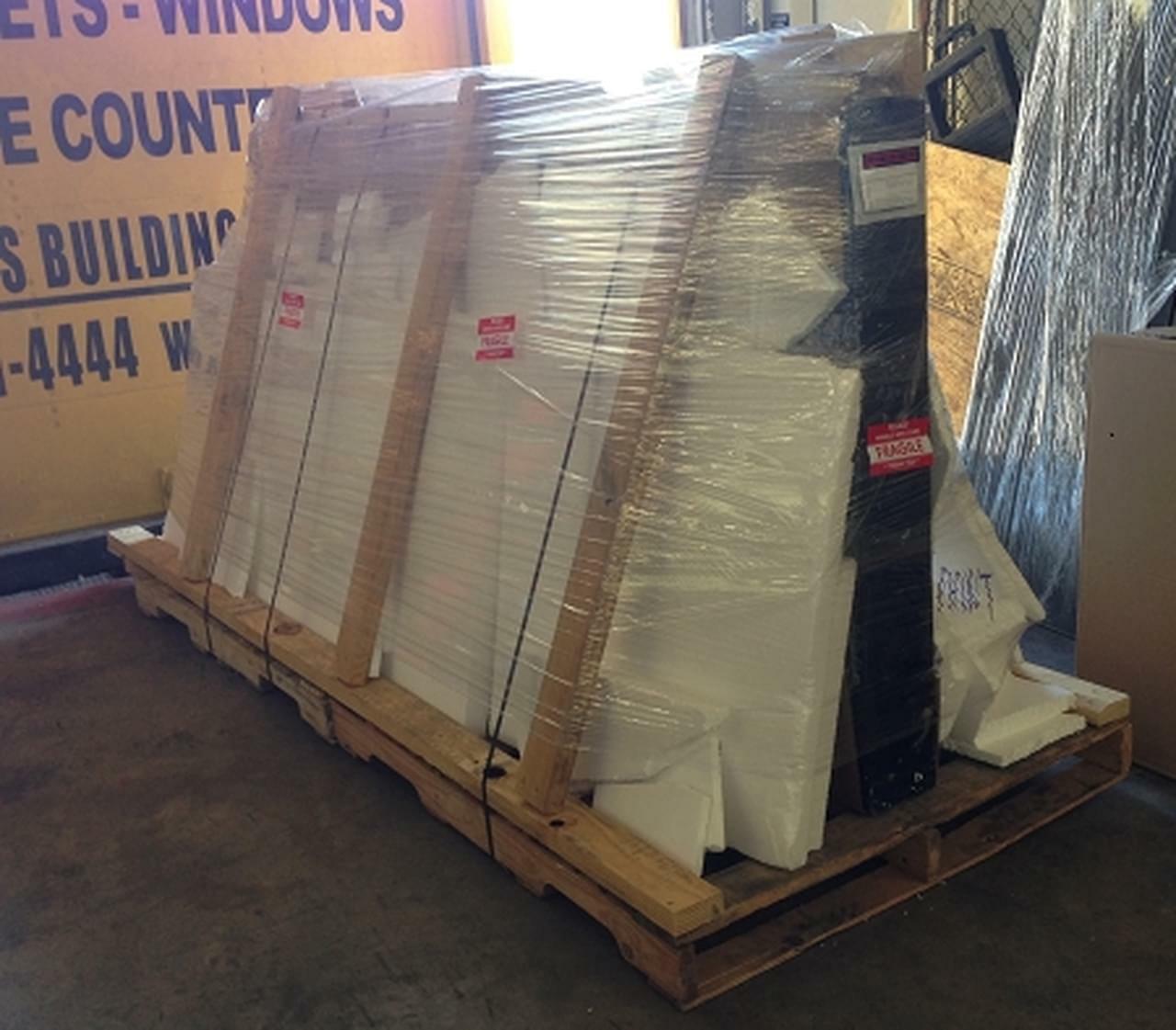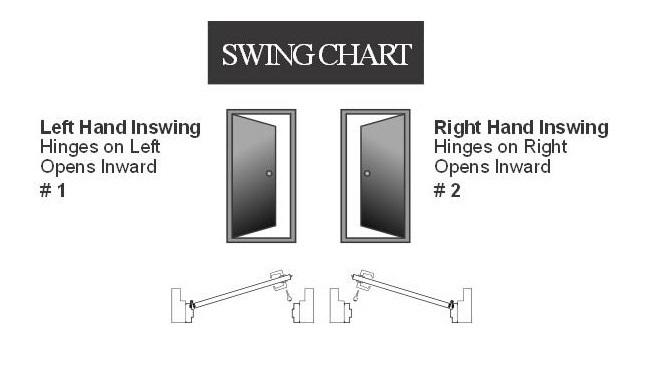 Pasadena 3 ft. x 8 ft. Wrought Iron Exterior Prehung Single Door
Sale price
$2,625.95
Regular price
$3,545.00
Estimated Delivery:Oct 31 - Nov 04

Volume Discount: On orders over $10,000
Product Description
The Pasadena 3/0x8/0 Wrought Iron Exterior Prehung Single Door is a high-quality, durable door designed for exterior use. It features a single wrought iron construction, manufactured from 14-gauge iron for added strength and longevity. The door is fully insulated, providing excellent thermal efficiency and reducing heat transfer.
The door is designed as an in-swing door, allowing it to open inward into the building. This design offers convenience and ease of use. Additionally, the glass panel on the door is designed to open, allowing for ventilation and facilitating easy cleaning of both the interior and exterior surfaces.
To ensure enhanced energy efficiency and insulation, the door features dual pane glass. This construction further reduces heat transfer and sound transmission while providing a clear view through the glass panel.
The door is accompanied by a 2"x6" jamb, providing a sturdy and secure frame for installation. The jamb is constructed as a one-piece unit, including a fully integrated threshold. This design ensures a seamless and robust structure for the door, enhancing its durability and overall performance.
For added insulation and weatherproofing, the door is spray foam insulated. This feature helps to minimize air leakage and improve energy efficiency by creating a barrier against drafts and outdoor elements.
The total overall dimensions of the door, including the frame, measure 39.5" x 98". This information is crucial for planning and ensuring proper fit during installation.
The Pasadena 3/0x8/0 Wrought Iron Exterior Prehung Single Door is available for nationwide shipping. Alternatively, customers can choose to pick up the door from the showroom located in Dallas, TX.
Pasadena 3/0x8/0 Wrought Iron Exterior Prehung Single Door
Material: 14-gauge iron
Door Type: In-swing
Glass Panel: Opens for easy cleaning and ventilation
Glass: Dual pane for enhanced insulation and clarity
Jamb Size: 2"x6"
Door Thickness: 2"
Insulation: Spray foam insulated
Frame: One-piece with fully integrated threshold included
Overall Dimensions (with frame): 39.5" x 98"
Handle: Valero Sandcast handle shown in image (extension kit not included)
Shipping: Nationwide shipping available
Showroom: Pick up option available at Dallas, TX showroom.
---