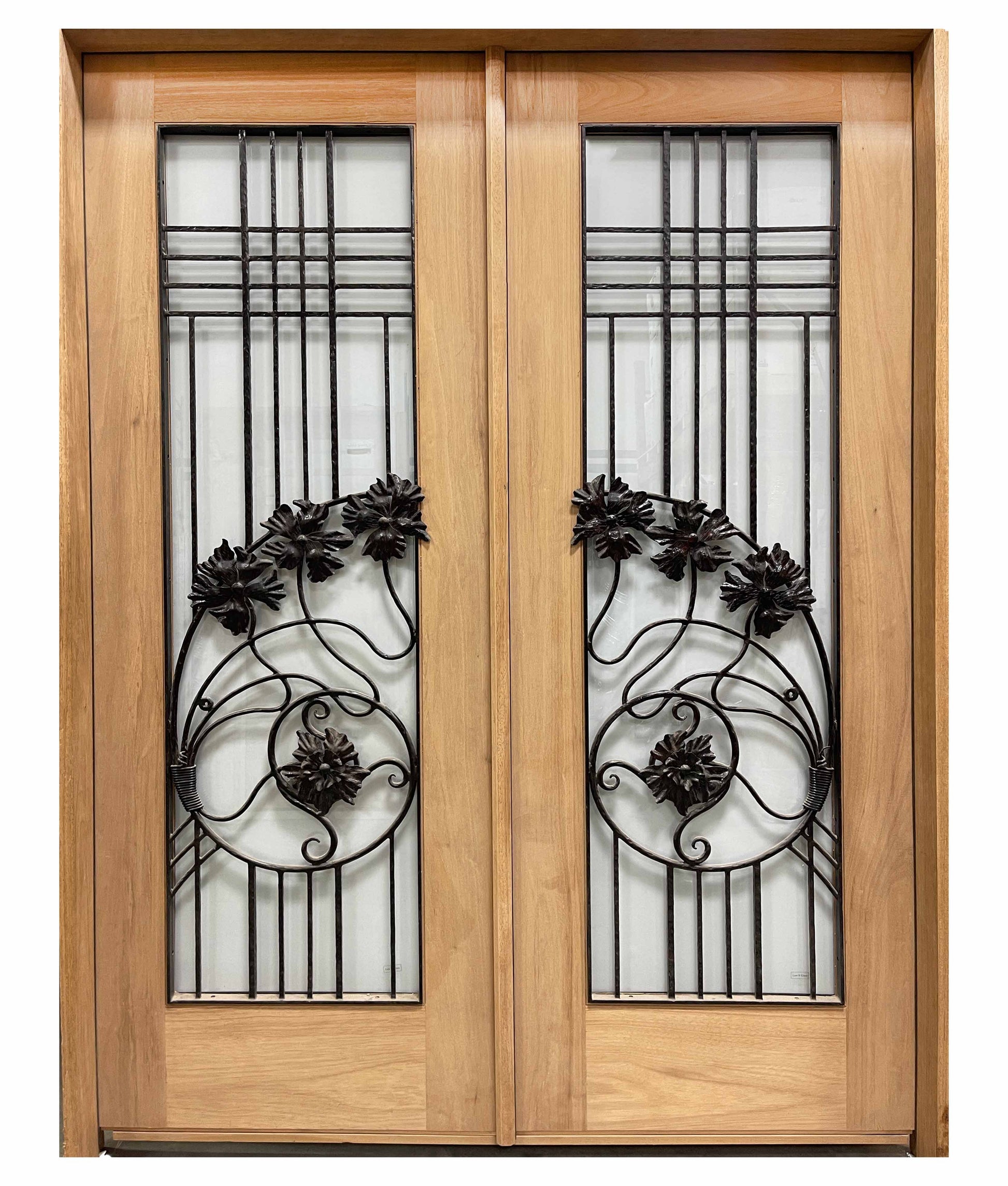 6 ft. x 8 ft. Pre-Hung Double Exterior Hemlock Door with Iron Decoration
Sale price
$3,000.00
Regular price
$4,795.00
Estimated Delivery:Oct 31 - Nov 04

Volume Discount: On orders over $10,000
6 ft. x 8 ft. Pre-Hung Double Exterior Hemlock Door with Iron Decoration
Sale price
$3,000.00
Regular price
$4,795.00
Product Description
Embrace the captivating blend of nature-inspired design and enduring craftsmanship with our 6 ft. x 8 ft. Hemlock Wood Door adorned with a delicate Flower Wrought Iron motif. Crafted from the finest Hemlock wood, this door showcases both elegance and durability, inviting the essence of the outdoors into your living space.

The intricate Flower Wrought Iron design gracing the front of the door adds an artistic touch, capturing the beauty of blooming flora in its delicate lines. This design is more than just an embellishment; it's a statement of artistry that complements the Hemlock wood's innate charm.

With a height of 6 feet and a width of 8 feet, this door commands attention and elevates your entrance to a new level of grandeur. Hemlock wood, known for its strength and resilience, ensures longevity, making this door an investment in both aesthetics and functionality.

Experience the harmony of natural aesthetics and enduring craftsmanship as you welcome guests through a door that's not only an entrance but a piece of art. The 6 ft. x 8 ft. Hemlock Wood Door with its Flower Wrought Iron design encapsulates the spirit of the outdoors while standing as a testament to timeless beauty.

---