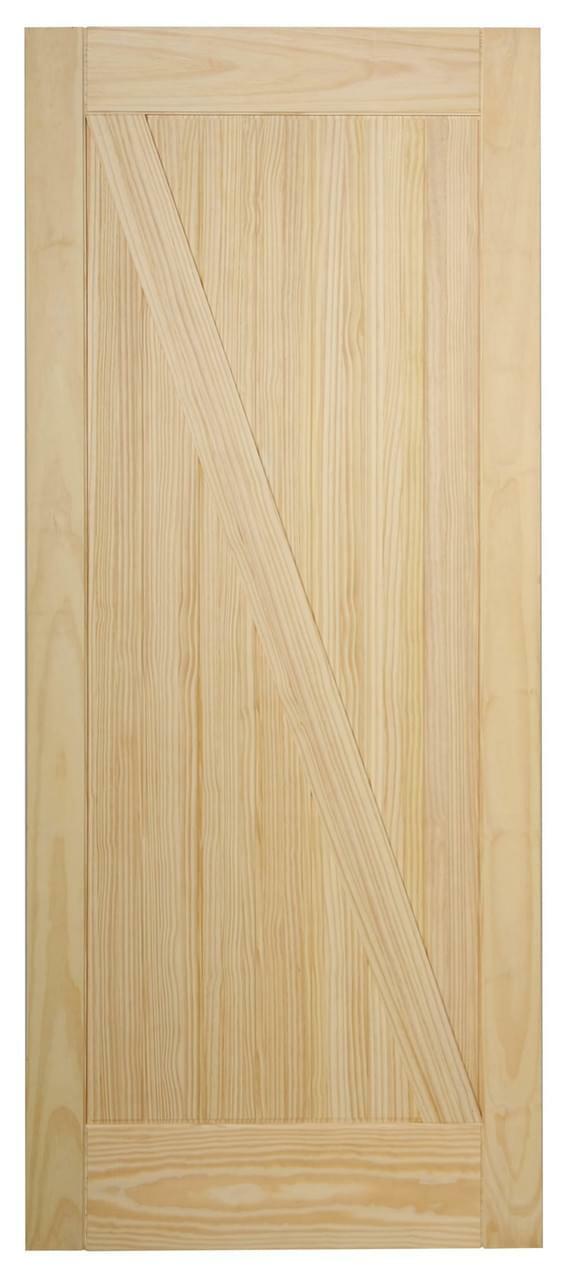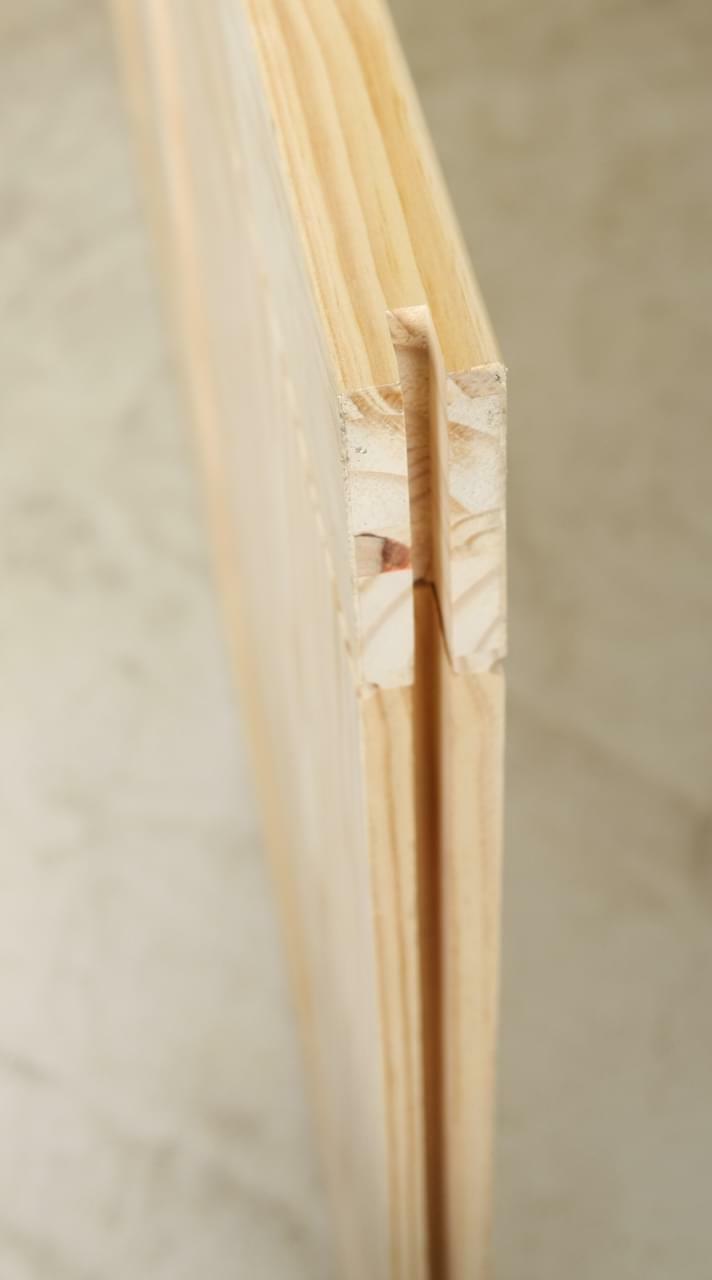 3 ft. Z Panel Clear Pine Interior Barn Door
Sale price
$268.10
Regular price
$335.00
Estimated Delivery:Oct 22 - Oct 26

Volume Discount: On orders over $10,000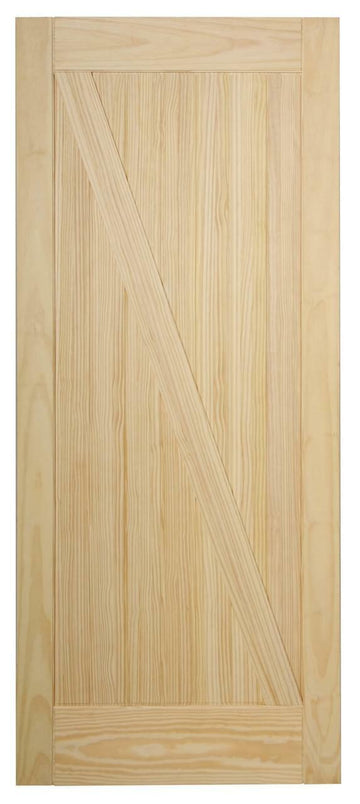 3 ft. Z Panel Clear Pine Interior Barn Door
Sale price
$268.10
Regular price
$335.00
Product Description
The 36" Z Panel Clear Pine Interior Barn Door is a versatile and stylish door designed for interior use in residential settings. This particular model features a Z-shaped configuration formed by three bars, offering a visually appealing and modern aesthetic. The door is reversible, allowing flexibility in installation to accommodate different room layouts.
Constructed from high-quality clear pine, this barn door is durable and built to last. The bottom of the door is specially designed with a rail cut to seamlessly follow the track during operation, ensuring smooth and effortless movement when opening or closing the door. The door comes fully assembled, eliminating the need for additional assembly or complicated installation processes. It is ready to be conveniently installed in your home, saving time and effort.
The door's dimensions are 36 inches in width, 84 inches in height, and 1 3/8 inches in thickness. The height of the door can be easily adjusted by cutting 2 inches off, allowing customization to fit specific door frame sizes or desired aesthetic preferences.
To match your personal style and interior design, the door can be painted, stained, or clear coated according to your taste. This flexibility allows you to create a seamless integration of the door into your existing décor or to use it as a focal point to enhance the overall ambiance of the room.
Whether you're looking to add a touch of elegance, create a rustic atmosphere, or achieve a contemporary look, the 36" Z Panel Clear Pine Interior Barn Door offers both functionality and aesthetic appeal. With its sturdy construction, reversible design, and customizable options, this door provides a practical and stylish solution for transforming the interior of your home.
36" Z Panel Clear Pine Interior Barn Door
Design: Z-shaped configuration with 3 bars
Reversible design: Can be installed with the bars forming a Z shape in either direction
Rail cut: Bottom of the door is designed with a rail cut to follow the track smoothly
Assembly: Fully assembled and ready for installation
Material: Clear pine
Finish options: Doors can be painted, stained, or clear coated
Dimensions: 36" width, 84" height, 1 3/8" thickness
Height adjustment: Can be cut up to 2" off for customization
Application: Interior use in residential settings
Durability: Constructed from high-quality materials for long-lasting performance
Versatility: Fits various room layouts and design styles
Enhances ambiance: Adds elegance, rustic charm, or contemporary touch to the room
Easy installation: Saves time and effort during setup
Compatibility: Compatible with standard door frames
Maintenance: Easy to clean and maintain
Hardware: Track and mounting hardware not included (sold separately)
---